Jasper van den Munckhof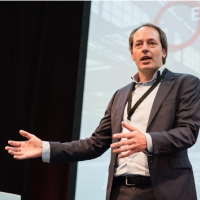 Functie:
Programma Director Building Balance
Organisatie:
Building Balance
Jasper is a transition expert, being one of the key people in setting up Energiesprong and has been the Director of the program since 2012. Energiesprong has been recognised as one of the best energy transition approaches for the build environment in Europe and is seen as a best practice world wide. Jasper has been overseeing all the activities of the Energiesprong team in the Dutch market, which include programs on social housing, private houses, office buildings, care centres and schools. As of 2013, he also oversaw the international expansion of the Energiesprong approach into France, UK, Germany, New York State and California as the founder and director of the international foundation Energiesprong.org. He has also founded the Stroomversnelling and has been leading this initiative in 2015 and 2016. In parallel he started Factory Zero www.factoryzero.nl and has been one of it's directors until 2021. The start-up got funded in 2016 to provide net zero retrofits in a truly industrial manner. He also continued his efforts to scale net zero retrofits into a truly international market.
In 2019 Jasper switched to focus on the agriculture transition towards a more regenerative sector and started nieuwebodem.nl, an agroforestry farm, to get some hands-on experience. Currently he is rolling out a fresh transition program, Building Balance, to create value chains for fibre crops to building materials.
Jasper holds an engineering degree (MSc) in physics and a master degree in Sociology (MA). He has held senior management positions in the energy and telecom sector.
Terug naar boven